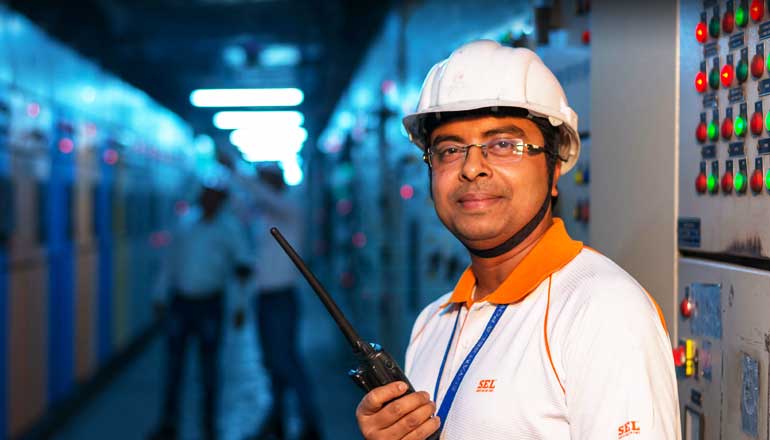 Shyam Metalics Conducted A Plant Visit Event For Their Dealers In Rajasthan
Shyam Metalics, one of the leading integrated metal producing company based in India had its Rajasthan dealer plant visit on 27th January 2020. Around 30 dealers visited Shyam Metalics' Jamuria plant in West Bengal.
Rajasthan, being one of the best performing states for Shyam Metalics, has some excellent dealers in that region. M.L Trading, the company's distributor for the region also accompanied the dealers to boost their morale and provide extended support. The marketing heads of the company Mr. Tilak Raj Sharma & Mr. TN Tiwari and Mr. Kunal Gurnani & Mr. Shubham Gadodia from the brand team also accompanied them.
The dealers who visited Shyam Metalics' Jamuria Plant at West Bengal were briefed on the company's integration process and were also given a tour of their plant. Before the plant visit, the dealers also attended a small conference at Fairfield Marriott conducted by the company where the company's Joint Managing Director Mr. Sanjay Agarwal, interacted with the dealers to boost their motivation to perform even better in the future.
"Our dealers are our extended family. We are extremely proud of our dealers all across the country who helps us grow and expand our activities. Our dealers have always performed brilliantly and have made a significant contribution towards our growth and success" said Mr. Sanjay Agarwal, Joint Managing Director at Shyam Metalics. He also added "Our Rajasthan dealers especially have performed brilliantly over the past few years. We are delighted to meet and greet them for their continuous efforts to make this possible".