Overview
Credentials
Specifications
Business Enquiry
Overview
Towards forward integration of the processes, company has set up Wire Rod manufacturing & Wire Drawing facilities (HB Wire) at Sambalpur & Jamuria, West bengal for manufacturing high quality Wire Rod of sizes 5.5 mm, 7 mm, 8 mm & 10 mm and HB wire of sizes 6 Gauge to 14 Gauge with best available technology and plant & machinery support.
Since the raw material i.e. Power, Sponge, Pellet, Ferro, Steel Billets /Blooms is manufactured in-house at our plant, the company is able to produce high quality Wire Rod & H.B. Wire in an efficient & cost effective manner.
These products are used for various applications including Binding wire, G.l wire, Barbed wire for fencing, Armored sealed wire for heavy electrical cables, Nut bolts, Nails, screws, Alpine. Wire ropes. Wire mesh etc.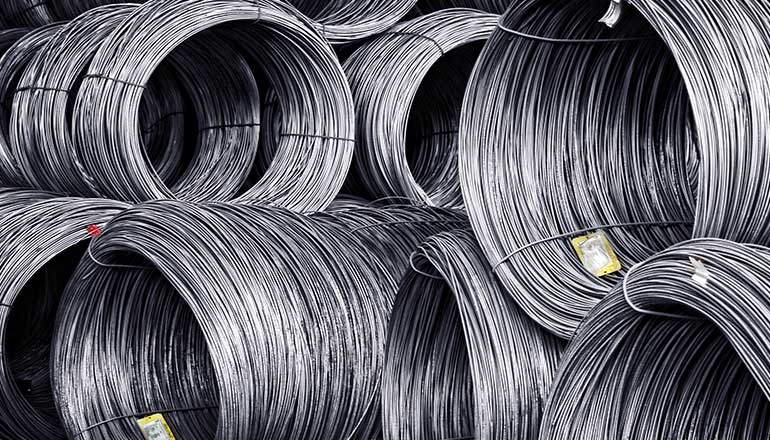 Certificates
Specification
Chemical Composition
Mechanical Properties
% C
% Mn
% S
% P
UTS (MPa)
% Elongation
0.08 – 0.13
0.45 – 0.55
0.050 Max
0.050 max
480±20
30 min