Message from MD
Dear Colleagues and Friends, Welcome to Shyam Metalics.
Our world is built around our philosophy 'Growth through Excellence.' We are committed towards the continuous growth of our business and its profitability and will be truthful to our Vision and Mission.
Presently, India's GDP is growing at an annual rate of 7.9% which is even faster than China's annual GDP growth rate of 6.9%. We being a part of India's core sector have a huge responsibility on our hands. We will continue to completely devote ourselves to facilitate the country's infrastructural development that acts as the fulcrum of growth towards all other sectors and industries.
As a responsible corporate citizen, we believe in nurturing the huge talent pool of the country and pledge to contribute towards sustainable environmental development by means of carbon footprint reduction. We are keen to contribute towards world health and economy, welfare of the communities and the overall development of the society in the geographies where we operate. We provide special emphasis and in untiring efforts strengthening the local economy, providing employment and encouraging micro-entrepreneurship.
The future belongs to a Vibrant India throbbing with actions and acclaims. As an entity with futuristic approach Shyam Metalics will entirely dedicate its focus on playing an active role towards the progress of our Nation and towards the development of mankind.
With Best Wishes
Brij Bhushan Agarwal
Vice Chairman and Managing Director
List of Directors
Mahabir Prasad Agarwal
Chairman
He is the non-executive Chairman of our Company. He is the founder of, and has been a director of, our Subsidiary, SSPL, since its inception and is one of the initial shareholders of our Company. He is actively involved in the CSR activities of our Company and our Subsidiary, SSPL. He has over 50 years of experience in the steel and Ferro alloys industry. He has started his carrier in steel industries with trading in steel product. He is associated with many social organizations.
Brij BhushanAgarwal
Managing Director
He is Vice Chairman cum Managing Director and Promoter of Shyam Metalics & Energy Limited having experience of more than 25 years in the steel, cement and infrastructure industry. He is very well versed in all aspects of marketing, finance, costing, technical matters and administration. He has contributed extensively towards the growth of the Company and has been actively responsible for the planning, implementation and functioning of units of the project of the Company and attainment of the highest standards of quality. emerge as one of the fastest growing.He is also Managinng Director of Shyam Sel & Power Limited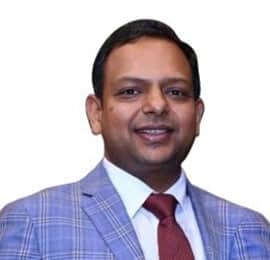 Sanjay Kumar Agarwal
Joint Managing Director
He is Joint Managing Director Shyam Metalics and Energy Limited and Shyam Sel & Power Limited He has excellent knowledge in the steel and plywood related business and is the driving force behind the company. He is in the steel business for the past 20 years and looking after the productions and purchases of the various companies of the Group.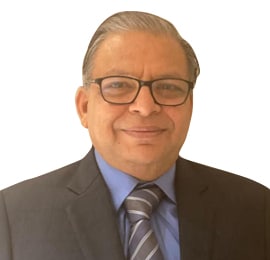 Bajrang Lal Agarwal
Director
He is a Whole Time Director of Shyam SEL & Power Limited and Key Managerial Personnel of the Company. He has more than 43 years of experience in various industries. He had successfully set up and managed a steel manufacturing plant, re rolling mills, ply wood plant etc. He has vast experience in the industrial field and overall marketing activities of the group.
Deepak Kumar Agarwal
Director - Finance & Strategy
Associated since the time Shyam Metalics group was founded, Mr Deepak Agarwal holds a bachelor's degree in commerce, with honours, from University of Calcutta. He is also an associate member of the Institute of Company Secretaries of India. As a veteran finance leader, Deepak has a vast and enriching experience with core command in shareholder value creation, corporate governance, business partnering, mergers and acquisitions, treasury and funding, investor relations, cost management, financial operations, legal, taxation, financial accounting, and reporting. As his core competence he has hands on experience in development and execution of strategies across financial and business markets for value creation across the organisation
Bikram Munka
Director - Projects
Bikram Munka is a director on the board of directors of our Subsidiary, SSPL, and has been associated with our Company and our Subsidiary since April 6, 2018. He has over 15 years of experience in the field of marketing steel and ferro products. He currently heads the marketing division of our Company and of our Subsidiary, SSPL. He has been associated with SSPL since 2002. As he joined our Company in April, 2018,
Dev Kumar Tiwari
Director - Operations
He is a whole-time Director of our Company. He has been a Director of our Company since April 10, 2009. Prior to his appointment as Director, he was deputy general manager (mechanical) in our Subsidiary, SSPL for 7 years. He has over 25 years of experience in the steel and ferro alloys industry. He is responsible for project implementation and operations of our Sambalpur manufacturing plant.