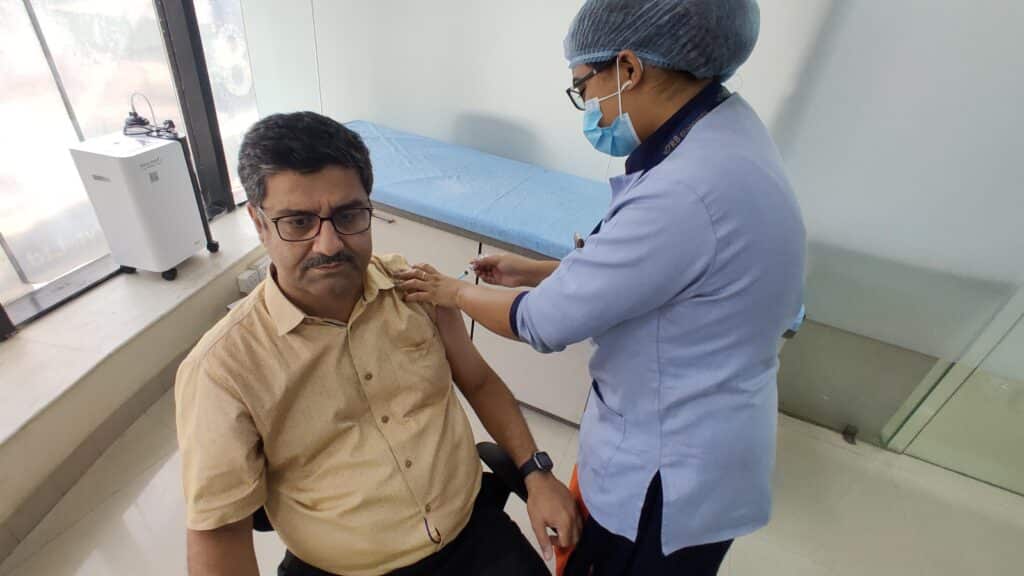 Shyam Metallics Organises a Covid-19 Vaccination drive for it's employees
In these unprecedented times, Shyam Metalics and Energy Limited (SMEL) is taking steps towards ensuring the wellbeing of its their employees. With all the ifs and buts around the vaccine, SMEL has initiated a free of cost vaccination drive for its employees.
The drive took place at RB Diagnostics, Topsia, Kolkata, West Bengal, where the entire SMEL workforce above the age of 45 were provided with the COVID -19 vaccine, free of cost .Mr. Milton Paul from the SMEL team, was present to lend his support to every individual who was getting vaccinated . The warm gratitude that the staff showed towards this munificent gesture created history in the company's books.
The Company believes that sustainable community development is essential for harmonious development of both the community and industry. We endeavour to make a positive contribution, particularly to underprivileged communities by supporting a range of socio-economic, educational and health initiatives, and adopting a need profile analysis and implementing sustainable social development projects.