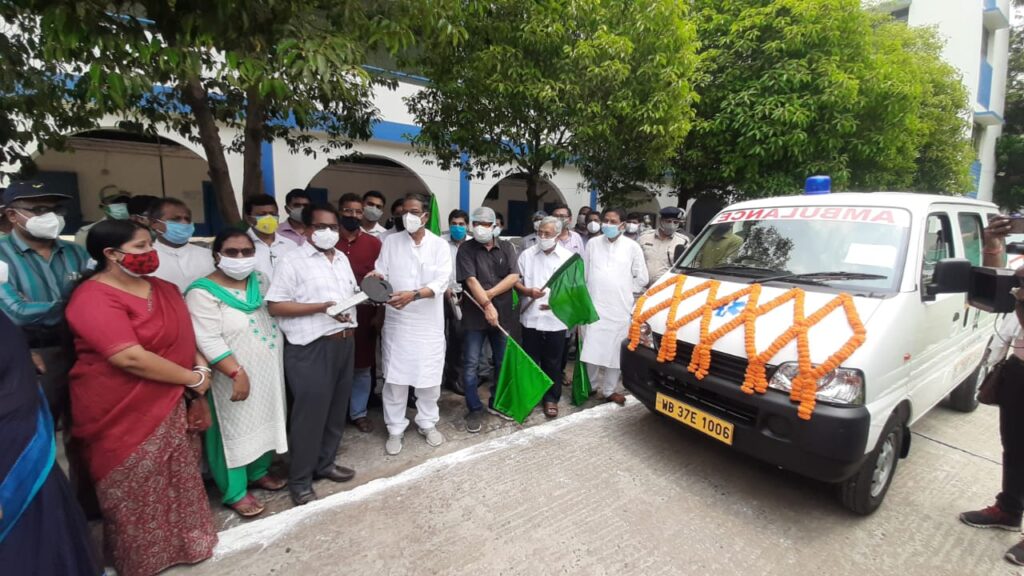 Shyam Metalics Donated Two Ambulance As Their CSR Initiative In Asansol And Durgapur
Shyam Metalics, a leading integrated metal producing company based in Kolkata, had recently taken on a CSR initiative and had donated two ambulances to the safe houses, which were set up at St. Joseph and Loreto Convent School in Asansol and Durgapur, to treat Covid patients. Previously, Shyam Metalics have also distributed masks and sanitizers at the countryside's in the past.
During the inauguration of safe homes the Minister of West Bengal, Mr Moloy Ghatak expressed his views, where he said that "Two safe houses have been set up in Asansol and Durgapur areas to deal with the situation", and thereafter thanked the school authorities for supporting such initiatives by providing their school buildings with safe homes and handing them over to the administration. Later the visitors were briefed about this CSR initiative, where the details of beds, Ambulances and, other briefs were discussed.
"In this pandemic situation, we have provided two Ambulances from the CSR department to serve the patients"; as said by the General Manager of Shyam SEL & Power LTD, Jamuria. In another statement, he also added, "We have also distributed masks and sanitizers in the countryside in the past; this was a very proud moment for us, and we are honoured to play an active part in such initiatives". The inauguration had witnessed the presence of important personalities such as Trinamool leader Mr Amarnath Chatterjee, Raniganj MLA Mr Tapas Banerjee, District Magistrate Mr Bivu Gayel, and Mr Ajay Kumar the police commissioner of Asansol and Durgapur.
The safe homes are been provided with 60 beds each, totalling up to 120 beds for the affected Covid patients. The necessary medicines, treatments, and oxygen cylinders have been arranged for immediate action. The ambulances were well equipped with oxygen cylinders and all other required necessities.
Shyam Metalics, a Kolkata-based leading TMT bars manufacturers in india, had been a major pillar in accordance with their CSR policy in the field of community development and socio-economic upliftment. This was another step that they had taken for the upliftment of a social cause.