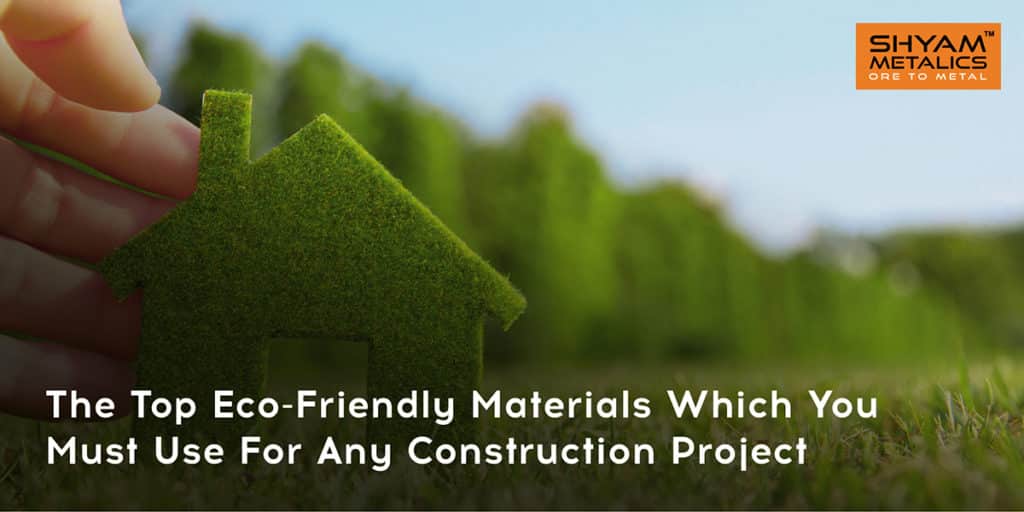 The Top Eco-Friendly Materials Which You Must Use For Any Construction Project
During a time like this, when the environment is being constantly threatened by harmful pollutants, it is absolutely necessary to be concerned about the environment and what we can do in order to defend the harmful pollutants which pose a threat to the environment.
The need for using eco-friendly building materials is not an option but has become a necessity now. Green construction is the brand new trend which has begun in the industry and many construction companies are now involved in that as this approach to construction is safe and cause zero damage to the environment.
Highlighting the green construction, here are some of the construction materials which are safe and pose no harm to the environment –
1. Green concrete – Green concrete is a kind of concrete which makes use of concrete waste materials like power plant wastes, slag, waste glass, burnt clay, red mud, combustor ash, among many other components. It reduces CO2 emissions by at least 30%.
2. TMT bars – TMT bars are environment friendly and the best part is that they can be reused and recycled and that will not affect its quality. The production of TMT bar also consumes less amount of steel and ShyamMetalics, being a leading TMT bar manufacturer in India fully comply with the environment and pollution laws and adopt eco-friendly approach while manufacturing TMT bars.
Related Blog – How Can You Reduce The Cost Of Construction Of Residential Buildings?
3. AAC Blocks – Autoclaved aerated concrete (AAC) is a lightweight foam concrete building material composed of quartz sand, lime, cement calcined gypsum, aluminium powder and water. The use of AAC block reduces the requirement of materials such as cement and sand up to 50% and also helps in reducing 50% of the greenhouse emissions.
4. Fly ash brick – Fly ash brick is a building material, containing class C or class F fly ash and water. Fly ash brick is manufactured using waste products and so it does not cause any harm to the environment. The process of manufacturing fly ash brick saves energy and does not cause mercury pollution
These are the top four building construction which is not only eco-friendly but also minimizes the costs involved in the process of building construction. If you are planning to construct your dream home, you must make use of these materials in order to protect the environment.
Recent Post
Featured Post