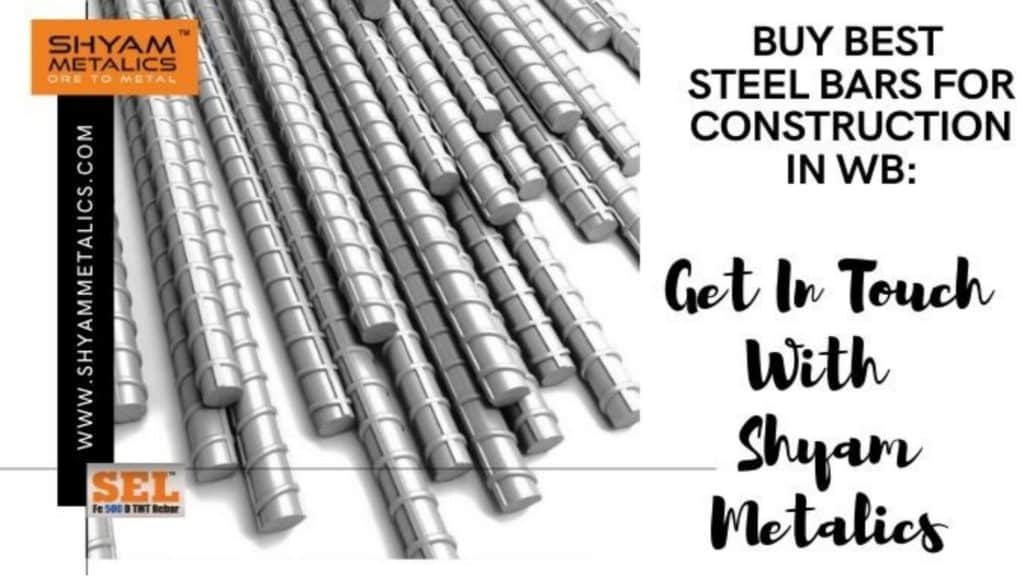 What Makes ShyamMetalics(SEL) One Of The Leading TMT Bar Manufacturers In India?
Shyam Metalics or SEL is one of the most trusted brands for one of the construction giants all over India. While it was built based on a single rock ironically speaking. Iron ore has become one of the heavily mined industries, producing steel and iron for construction purposes.
Among any other metal iron is the strongest and affordable metal in the market, Therefore, the constructors have only chosen the best over the years. The market is saturated, yet ShyamMetalics stands out in the crowd. But, the question is why?
Let us find out why Shyam Metalics or SEL is special and how they satisfy their customers.
Type of TMT Rebars
Steel is created through a series of processes, therefore having grades. Various rebars have a dedicated treatment for addressing any kind of customer requirement. This means that ShyamMetalics produces different grades of TMTs bars looking at the construction at hand.
Usually, steel is divided into four grades-
Fe – 415


Used for residential construction are trusted for their ability of elongation. The higher the elongation goes the better for the building to sustain earthquakes. Additionally, they are rust and corrosion-resistant.

Fe – 500


Fe 500. has been readily used for building bridges, multistoried structures, and underground constructions. Its anti-corrosion protection makes it agile in coastal areas.

Fe – 550


This is designed to handle tasks that are too heavy for Fe 500.

Fe – 600


Known for its tensile strength aids structures that need to be tough and strong.
Now, let us talk about the features that make ShyamMetalics the best quality TMT bars in India.
Related Blog: Tips To Choose The Best Quality TMT Bars
Exceptional Features of TMT Rebar Steel
Manufacturing steel takes a mixture of elements for obtaining the desired product, i.e a steel bar with a soft inner core and hard outer cover.
The steel products cannot have high carbon content or it will break, hence it has to be removed. Other elements are also added to the molten metal for making it strong and anti-corrosive. The hot mixture of metal is shaped and then galvanized using zinc.
The series of heating and cooling produces an exception steel rebar that can-
Give an amazing weld-ability

Enforce elongation for strength

Resits fire, with a very high melting point

Aid fatigue strength

Provide exceptional ductility

Make working easy at sites

Have getter results that BIS Standards

Bond instantly with concrete

Protect the rebar from corrosion
These are one of the prime players for you to choose the best TMT bar company in India conducting different tests for ductility, overall strength, tensile strength, etc. Pertaining to which ShyamMetalics or SEL TMT bars comply with all the given points and never fail to provide something extra.
Why is Shyam a leader in TMT bar manufacture?
Companies like PWD(Assam), Tata Housing, Adani Power Ltd, Godrej, Reliance, ShaprojiPallonji, etc. are working with us to obtain the best quality TMT bars in India. We continue to expand our client base by keeping our current clients happy and satisfied.
Recent Post
Featured Post