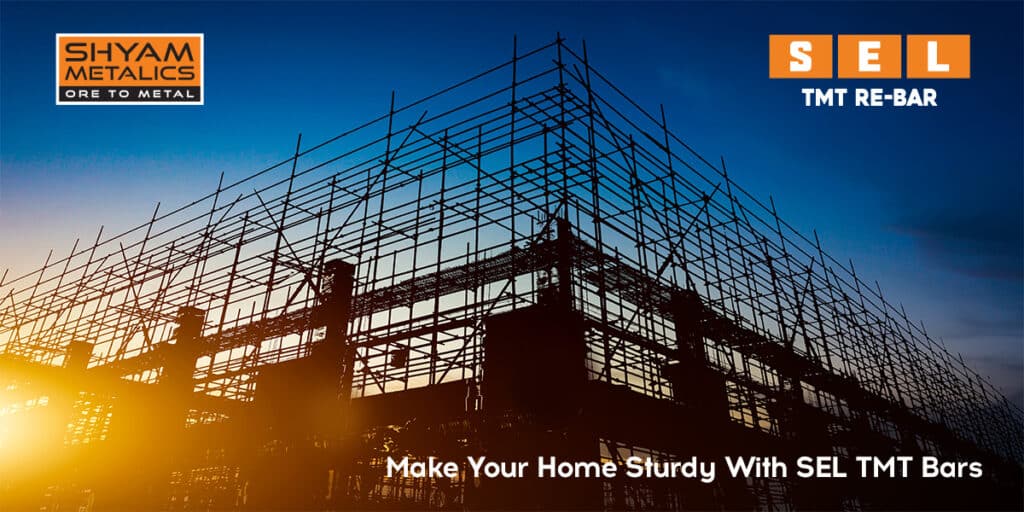 Make Your Home Sturdy With SEL TMT Bars
It is needless to mention the fact that earthquakes can cause tremendous damage to man-made structures. High magnitude earthquakes cause violent shaking of the ground which causes the greatest property losses and personal injuries.
It must also be noted that the Indian subcontinent has a history of devastating earthquakes. The country is categorised into seismic zones 2, 3, 4 and 5, with zone 2 having the least impact and zone 5 the most. As per the World Bank and United Nations report, it estimates that 200 million city dwellers in India will be exposed to storms and earthquakes by 2050.
Several big earthquakes shook the country in the past years, like the one in Latur in 1993, Bhuj in 2001, and Kashmir in 2005. All of them caused immense devastation to properties as well as lives.
This is the reason why the use of the best quality TMT bars in India have been made compulsory in construction projects in all the earthquake-prone zones of India.
ShyamMetalics 'SEL' TMT Bars – Protecting the structures from the destructive nature of earthquakes
At ShyamMetalics, our SEL TMT bars have served customers all across the country by helping them build a structure that is strong and can resist the extreme shocks of earthquakes.
SEL TMT bars feature a uniform rib pattern, designed by an automated CNC machine. This ensures quality bonding with reinforced concrete cement.
Our TMT bars are especially acclaimed for their superior ductility and elongation which absorbs the shock of earthquakes without breaking.
At ShyamMetalics, we deploy the cutting-edge Tempcore Process Technology in producing the best quality TMT bars in India that are well-suited for India's earthquake zones. Our TMT bars come in the perfect combinations of strength and bendability for seismic areas.
With higher elongation and high yield strength of SEL TMT bars, you can be assured about the rebar's flexural capacity to absorb all shocks while maintaining structural integrity.
You May Like: Guide To Choosing The Perfect TMT Grade For Your Construction
The Bureau of Indian Standards (BIS) has specified certain grades for TMT bars, such as Fe-600, Fe-550, Fe-500D, FE-500, Fe-415D, and Fe-415. According to various studies and reports, Fe-415 and Fe-500 have the proper mix of tensile strength and ductility, which makes them ideal for constructions in regions that are seismic prone.
Wrapping up
Being the manufacturer of one of the best quality TMT bars in India, our Sambalpur manufacturing plant caters to customers in Southern and western regions of India whereas our Jamuria and Mangalpur manufacturing plants cater to customers in the Northern and Eastern regions of India.
We have served the industry with the finest quality TMT bars all the time and with a legacy of years, we are trusted and appreciated by builders and architects.
Recent Post
Featured Post