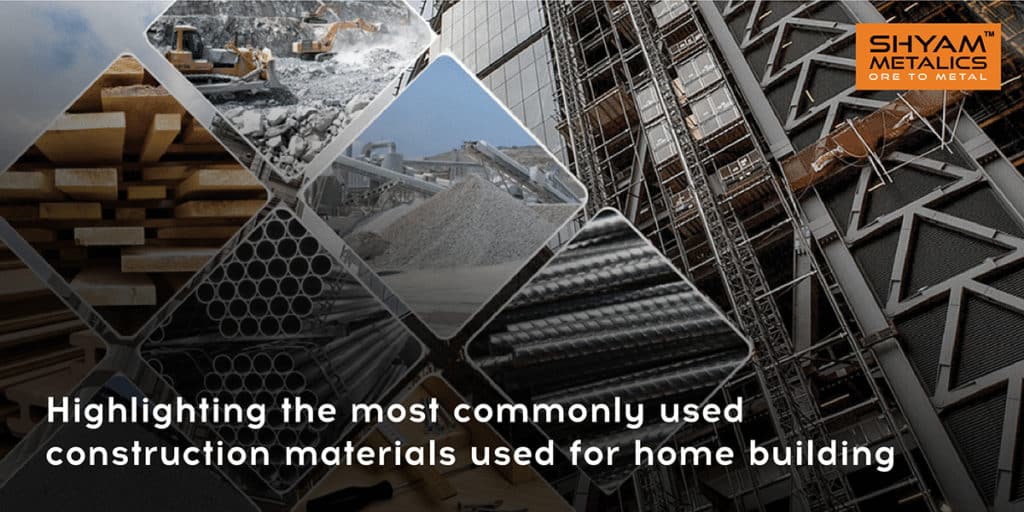 Highlighting The Most Commonly Used Construction Materials Used For Home Building
It is needless to mention that dream home is something which many people aims to build. It is something which needs a lot of dedication and responsibility to build and you need to make sure that it is made up of best quality raw construction materials. When best quality materials are used in the process of construction you can be assured that your dream home will be able to withstand extreme weather conditions and natural calamities like earthquake and tornadoes.
Here are those materials which are absolutely pivotal for any kind of residential construction –
1. Cement – It is one of the most pivotal materials used for construction. Without cement, it's absolutely impossible to construct anything. Cement acts as a perfect binder in construction which binds other construction materials like sand, bricks and steel bars. There are varieties of the grade used in construction like 33 grade, 43 grade and 53 grade but nowadays 53 grade is mostly used in all types of construction as it is the best grade with plenty of special properties.
2. TMT bars – Modern construction would be impossible without TMT bars as the best quality TMT bars ensures protection from natural calamities like earthquake. TMT bars are one of the most crucial construction materials that are widely used for building earthquake-resistant structures. If the TMT bars are purchased from a reputed TMT bar manufacturer in India, it ensures the longevity of the structure.
Related Blog – Eco-Friendly Materials Which You Must Use For Any Construction Project
3. Wood – Wood is amongst the oldest building construction material. It has been used as a construction material since many years and it has properties which make it one of the best construction material. Wood in larger sizes are referred to as timber or beams which are often used to construct the frames of large constructions like bridges and multi-story buildings. The types of wood which are used for the purpose of construction are Deodar wood, Satinwood, Mahogany wood and Teak wood.
4. Bricks – It is an important construction material which is manufactured from clay. Bricks are used for the purpose of construction since many years, in fact, many ancient buildings are totally made of bricks and stones. There are two types of bricks which are mainly used for construction purpose Unburnt bricks and burnt bricks.
These are some of the primary construction materials without which any kind of residential as well as commercial construction would be impossible. You have to make sure that you are using best quality TMT bars, cement, wood and bricks which are purchased from reputed manufacturers.
Recent Post
Featured Post