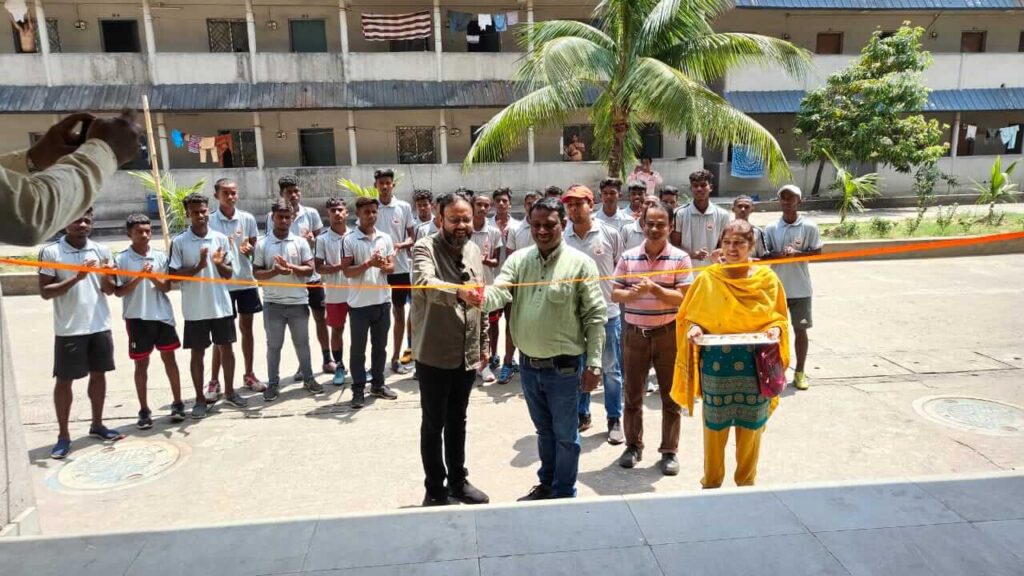 Empowering Youth through Sports: Shyam Metalics' Residential Football Academy Inauguration
Shyam Metalics, a prominent name in the industrial sector, has consistently shown its commitment to Corporate Social Responsibility (CSR) by engaging in initiatives that have a positive impact on society. One such recent endeavor is the inauguration of a residential football academy in Mangalpur, a project aimed at promoting sports, nurturing talent, and uplifting the youth in rural areas.
On this auspicious day, Mr. Sumit Chakraborty, Director of CSR at Shyam Metalics, and Mr. J.S. Naidu, Plant Head of Mangalpur, came together to inaugurate the residential football academy. This facility has been designed to accommodate up to 23 players, providing them with a conducive environment for focused training and development.
The heart of this initiative lies in its commitment to youth development and sports promotion. A total of 80 young players, both girls and boys, are currently benefitting from regular coaching provided by the SSPL football academy.
The objectives of this initiative are far-reaching and impactful:
Promoting Sports in Rural Areas: By establishing a football academy in a rural area like Mangalpur, Shyam Metalics is taking a significant step towards promoting sports at the grassroots level. This not only encourages physical activity but also provides a platform for aspiring athletes to pursue their dreams, even in areas that might have limited resources.
Identifying and Nurturing Talent: The academy's focus on attracting players from different locations is a testament to Shyam Metalics' commitment to talent development. By scouting and nurturing talent from diverse backgrounds, the academy contributes to the overall growth of football in the region and the nation.
Future-Ready Infrastructure: Shyam Metalics' vision extends beyond the present. The commitment to furnish the academy in the future underscores the company's dedication to creating a world-class facility that can provide top-notch training, education, and resources to young football enthusiasts.
This residential football academy inauguration is a shining example of how a business entity like Shyam Metalics can extend its influence beyond its core operations to shape a brighter future for the community. By investing in the youth and providing them with opportunities to excel in sports, the company is sowing the seeds for a healthier, more active, and better-connected society.
Recent Post
Featured Post