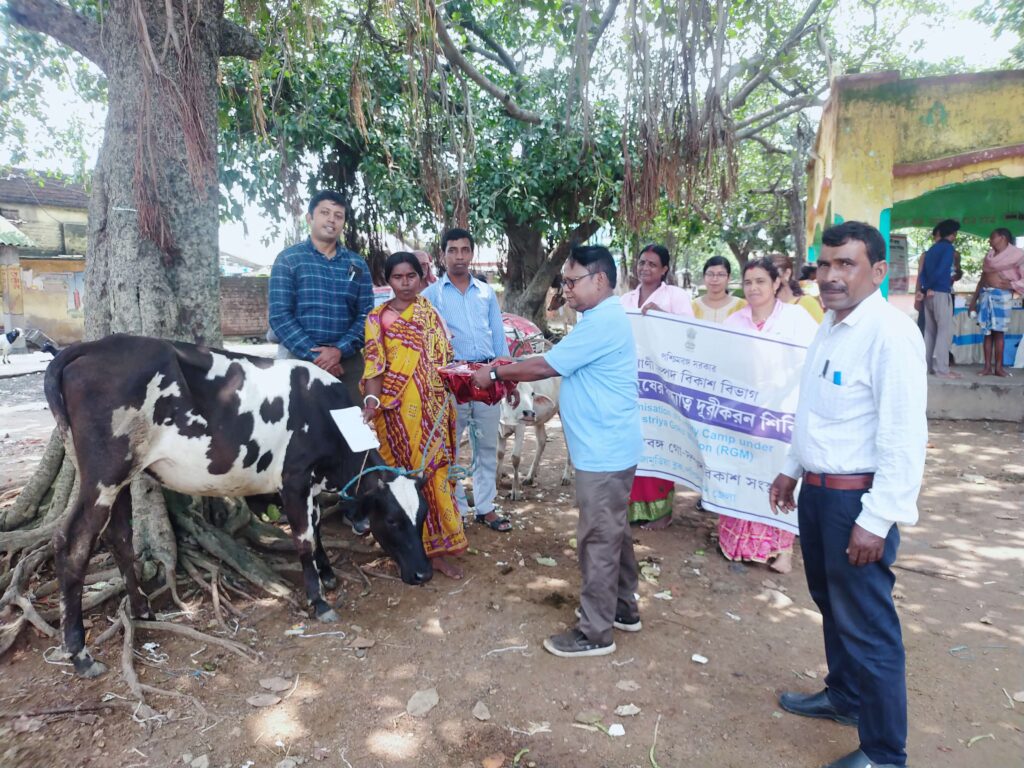 Shyam Metalics' Commitment to Animal Health and Welfare: Empowering Communities through CSR Initiatives
Shyam Metalics, a renowned name in the industrial sector, has not only excelled in its core business operations but has also set an inspiring example through its corporate social responsibility (CSR) endeavors.
One such remarkable initiative is the "Animal Health Awareness Camp," organized in collaboration with the Animal Resources Development Department of West Bengal.
This initiative aimed to promote animal health, raise awareness among communities, and enhance the livelihoods of farmers and their cattle. Here are some of the noteworthy activities that we have covered:
From August 10th, 2023, to August 24th, 2023, we partnered with the Animal Resources Development Department to organize a series of six camps across different panchayats: Hizalgora, Bahadurpur, Churulia, Madantoda, Chichuria, and Topsi.
These camps provided a platform for cattle owners and farmers to access essential healthcare services for their animals and gain valuable knowledge about proper animal husbandry practices.
The impact of these camps was immense, as they reached a significant number of beneficiaries. A total of 1991 cattle were treated, and 2055 cattle received crucial vaccinations.
The vaccinations included Peste des petits ruminants (PPR) for goats and Foot-and-Mouth Disease (FMD) for cows and oxen.
The camps emphasized the importance of proper animal care, feeding processes, and the right quantity of mineral mixtures to ensure the overall well-being of the animals.
We played a crucial role in raising awareness and disseminating information. Local farmers and cattle owners were equipped with knowledge about animal health management, which empowered them to make informed decisions about their livestock.
The distribution of multivitamins and other essential medicines further underlined our commitment, and a total of 657 families benefited directly from these camps.
This holistic approach reflects Shyam Metalics' dedication to making a meaningful impact on society beyond its business operations. By focusing on animal health, awareness, and community empowerment, these camps have demonstrated the company's commitment to social responsibility and sustainable development.
Recent Post
Featured Post