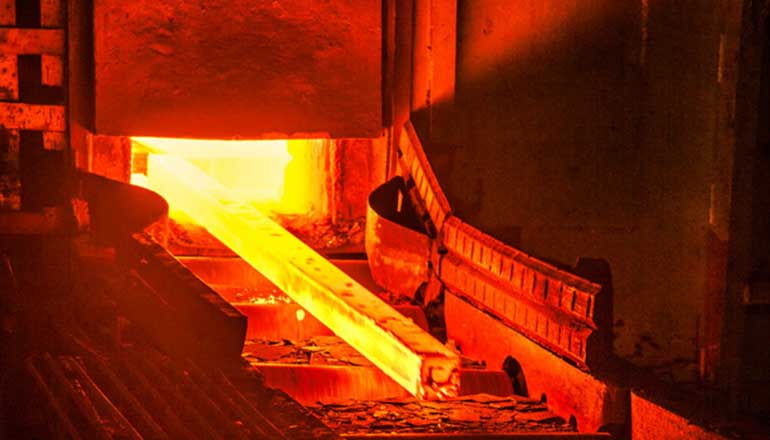 Elucidating How The Steel Industry In India Is Working
The history of steel being used in construction activities goes a long way back. From being used to construct the very first skyscrapers in the 19th century to the world's largest skyscraper – BurjKhalifa, steel has a long history. It is a great option for commercial buildings and personal residences and is widely regarded as a "green" material which can be fully recycled numerous times. Steel features the quality of superior strength and flexibility and is very easy to install. It is also sturdy enough to withstand natural calamities like earthquakes, tornadoes and hurricanes, making it an attractive building construction material. Starting from Sponge Iron, Ferro alloys, MS billets to best quality TMT bars from reputed TMT bar manufacturers in India, the demand is increasing rapidly in India.
Currently, the Indian steel industry holds a massive capacity of 122 million tonnes out of 1630 million tonnes which the entire world is producing and according to many reports and research, Indian will take over a capacity of about 300 million tonnes by the end of 2030 and will be a chief steel manufacturer in the world. As of now, India has overtaken highly developed countries like USA, South Korea and Russia in terms of steel manufacturing. India is now the second-largest producer of crude steel and also the largest producer of Sponge Iron in the world.
Despite being the third-largest steel producing country in the world, our per capita steel consumption is currently at an average of 74 Kgs per capita versus a global average of around 255 Kgs per annum, which is definitely not that great. National Steel Policy 2017 has made a commitment to achieve a target of 160 kgs of steel per person which would be made possible by increasing the production capacities to 300 million tonnes. Through government schemes like Housing for all, Jal Shakti and the resulting investments, the government is looking forward to developing roads, railways and other infrastructure which will be the key factors for the growth of the steel industry in India.
Steel is and will continue to be extremely pivotal for nation-building in terms of value creation and job creation/employment. The Indian steel industry will need to be prepared and steady to meet the requirements and demands that will arise out of the vision of our government and foreign investors.
Recent Post
Featured Post