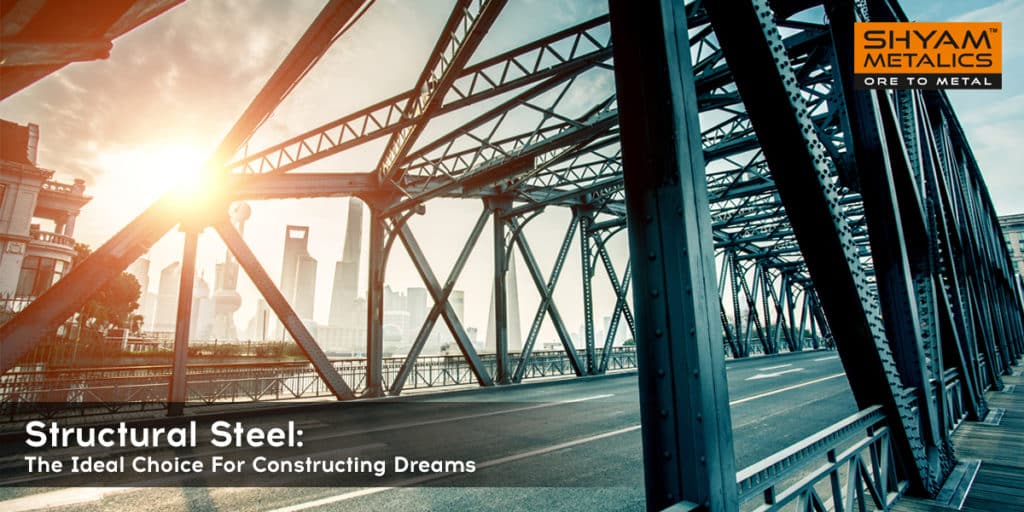 Structural Steel: The Ideal Choice For Constructing Dreams
When it comes to constructing your dream project there are a few things which you need to keep in mind. Budgets, time constraints, specifications and structural capabilities are the few things you should keep in mind. You should any day opt for best quality structural steel to build your dream project.
Here we will cover a few reasons why we should choose structural steel to construct our dream projects
Easy to build:
For any steel building project, two of the most important criteria are budget and timing. The less time you need to spend in the project site, the less manpower it will cost you. Trust the Best quality structural steel manufacturers to construct your dream project. Reduce the number of human errors, reduce the number of employee requirement in the site and eliminate cutting and measuring activity from onsite.
Versatility:
Structural steel is a very versatile element which can be given any shape, it has high strength and durability. From building a bridge to a building, either it's an indoor arena or airplane parts structural steel has been used in everything. The frame of steel building is always made with the help of structural steel.
Related: What Is Structural Steel And How Is It Manufactured?

Lighter in weight:
Structural steel is comparatively lighter than wood beams, timbers, glulam etc. Structural steel can carry the same weight or more than these but it's lighter in weight. The I-beam contour shape and the strength of steel make structural steel stronger than any other materials. Always opt for best quality structural steel to experience unmatchable strength.
Sustainability:
Always make sure the product you are using is sustainable and environmentally friendly. Best quality structural steel manufacturers are always gentle on nature and they pledge to create environment-friendly products. There are several types of structural steel which can be manufactured in such process which release less CO2 in the environment. Structural steel has tight building tolerance which makes buildings energy efficient.
Safe Jobsite:
Structural steel building materials are always prefabricated. Hence it streamlines the onsite activities and assures the safety as well. Jobsite safety should be the main priority for any construction project.
With Shyam Metalics best quality structural steel construct your dream. As its durability, cost-effective nature and also easy installation makes it no – 1 choice for the engineers. Learn about the various types of structural steel before planning your next project.
Recent Post
Featured Post