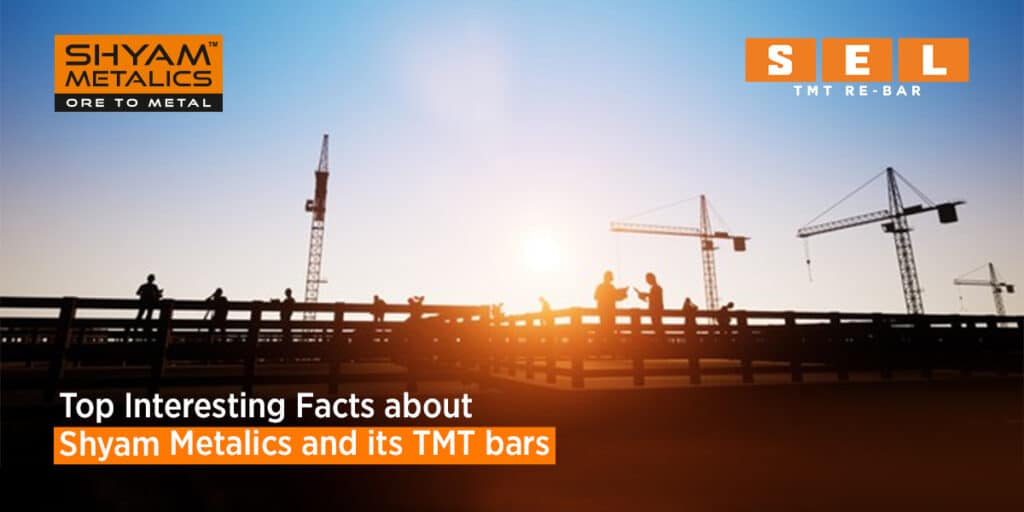 Top Interesting Facts about Shyam Metalics And Its TMT Bars
We have served the industry for quite a long time now and we are immensely delighted to contribute towards creating unbreakable homes all across the country and fulfilling the lifelong dreams of our customers.
At Shyam Metalics, we have always firmly believed in the fact that sturdy homes are built with strong intentions, unmatched efforts, and building materials. Our TMT bars are other materials like Billets, Pellets, Sponge Iron, Ferro Alloy, and Wire Rods that are manufactured with one single aim that is to fulfill dreams and lay unshakable foundations for residential and commercial buildings.
You May Like: The Unwavering Benefits Of Using Shyam Metalics TMT Bars In Construction
Below we have listed some of the facts about us and our superior quality TMT bar that has become the new standard in earthquake-resistant construction. Let's get started:
We are a leading integrated metal producing company based in India with a focus on Long Steel Products and Ferro Alloys. We operate two "Ore to metal" integrated steel manufacturing plants, one in Sambalpur, Odisha, and one in Jamuria, West Bengal.
Our Sambalpur manufacturing plant caters to customers in Southern and western regions of India whereas our Jamuria and Mangalpur manufacturing plants cater to customers in Northern and Eastern regions of India.
The aggregate installed metal capacity of our manufacturing plants is 5.71 and our manufacturing plants also include captive power plants with an aggregated installed capacity of 227 MW.
We manufacture our 'SEL' TMT bars using industry-leading innovative automation. Our TMT bars are synonymous with the perfect balance of unbreakable strength, unbeatable ductility, and unprecedented technological advancement.
It is a fact that earthquakes cannot be predicted or prevented, but the damage they cause to your home can be controlled. Our 'SEL' TMT bars contain a balanced proportion of Carbon and Manganese that exhibit a good carbon equivalent, resulting in higher elongation and better bendability to resist earthquake.
SEL TMT Bars are fire resistant and can absorb heat from 600°C to 650°C. The combined chemistry of steel and advanced quenching process makes SEL TMT fire and corrosion-resistant.
ShyamMetalics' SEL TMT Bars have a uniform rib pattern, which is designed by an automated CNC machine. The Uniform rib pattern on the TMT Bar helps in quality bonding with reinforced concrete cement.
We also undertake the conversion of hot rolled coils to pipes, chrome ore to ferrochrome, and manganese ore to silicon We are in the process of further diversifying our product portfolio by entering into the segments of pig iron, ductile iron pipes, and aluminium foil.
Conclusion
These are some of the interesting facts about ShyamMetalics. If you are looking for superior quality TMT bars in India, then we have got you covered. Their superior chemistry makes them the perfect choice for your dream home.
Recent Post
Featured Post